A 7-fingered farmer for Senate
Exciting news!
My friend, Senator Jon Tester, just announced that he's running for re-election in 2024.
This is a very big deal. To be honest, I was a little worried that he might hang it up and go back to his farm in Big Sandy, Montana.
But Jon is answering the call, ready to stand up and fight for America.
Now we need to have his back.
Can you chip in $7 or more for Jon to help launch his 2024 campaign today?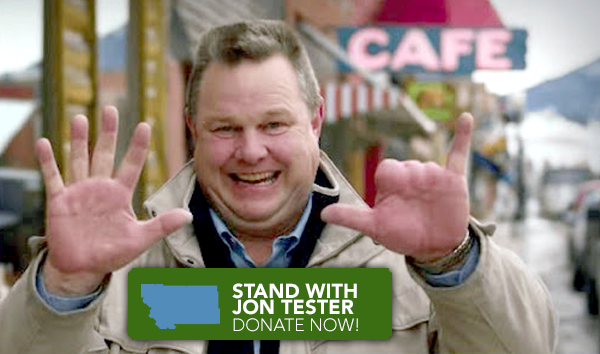 Jon is one of the greats. He was the first sitting Senator to come to Oregon to help my campaign in 2008. In 2021 and 2022, he was one of my closest allies in our fight to get rid of the no-effort filibuster and pass a bill to protect our voting rights.
There's nowhere Jon loves to be better than on his tractor, but we need him back in the U.S. Senate.
Please help power Jon to victory in Montana and keep the Senate in Democratic hands!
Onward!
Jeff
Posted on February 22, 2023
.