Oregon's Adrienne Nelson wins Senate confirmation!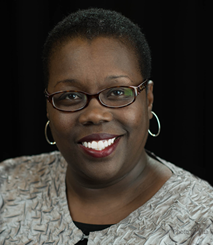 By a vote of 52-46, the U.S. Senate has confirmed Adrienne Nelson to the U.S. District Court for Oregon, elevating her from the Oregon Supreme Court.
Nelson will be the first Black woman to serve as a federal judge in Oregon.
This is one of the untold stories of President Biden's presidency. Of the 103 federal judges appointed by Biden and confirmed by the Senate, 79 are women, and of those, 51 are women of color.
Not only that, but Biden has nominated dozens of judges – including Adrienne Nelson – who have experience as public defenders and public sector lawyers. And dozens, like Nelson, who attended law school outside elite and Ivy League schools.
Of course, this is only happening because Democrats have a majority in the Senate. If Mitch McConnell were running things, most of these judges would never get a hearing, much less a vote on the Senate floor.
In 2024, we have a tough uphill battle to retain control of the Senate. I know you know how critical it is that we defend our Senate majority.
We're already seeing Trump allies start to make moves to challenge our Democratic Senators in 2024. Will you help us fight back by donating $11 right now to my Blue Wave Project?
DONATE NOW
Your donation makes it possible for us to start organizing our campaign to defend our Senators in tough red and purple states – Wisconsin, Michigan, Montana, Pennsylvania, Ohio, and Nevada.
I'm counting on you. Chip in right now.
Jeff
Posted on February 16, 2023
.