I've got Georgia on my mind
Since his come-from-behind victory in 2021, Raphael Warnock has been our superstar Senator from Georgia, helping us pass everything from the Bipartisan Infrastructure Law, to the Inflation Reduction Act, to help for veterans, and so much more.
Now, once again, Senator Warnock has to win a run-off to defeat his MAGA Republican opponent, the truth-challenged Trump ally, Herschel Walker.
We need to do all we can to keep Raphael Warnock fighting alongside us in the Senate. Donate $3 today, and let's send Raphael Warnock back to Washington.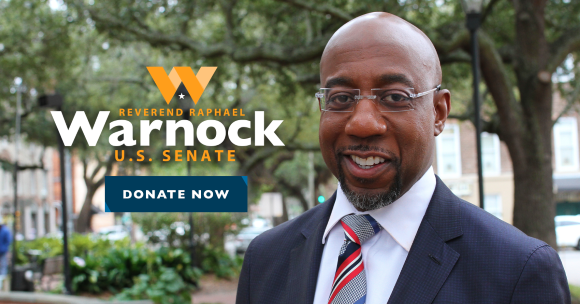 We can't talk about Georgia without talking about Herschel Walker.
Herschel Walker is a MAGA extremist, a hypocrite, and has trouble telling the truth. Sound familiar? It's no wonder he's one of Donald Trump's strongest allies.
Rev. Raphael Warnock is a man of deep integrity and a hard-working community servant.
The good people of Georgia deserve six more years of representation by Senator Warnock.
Donate $3 now, and let's make that happen.
Onward!
Jeff
Posted on November 22, 2022
.