It's coming down to Georgia again
Thanks to your generous support and hard work, all the pundit predictions of catastrophe for Democrats didn't come true. We won races in blue states and red states. We won races we expected to win and more than a few that were big surprises.
While we await final results in Nevada and Arizona, we already know that the battle for control of the Senate will come down to a runoff election in Georgia.
The runoff is set for December 6, which only gives us a few short weeks to do all we can to get Raphael Warnock across the finish line.
Can I count on you to chip in now and join me in the fight to reelect Raphael Warnock?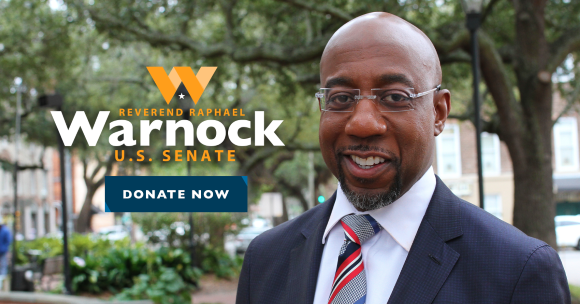 In less than two years, Rev. Warnock has proven himself in the Senate as a powerful voice for democracy and service. Meanwhile, his MAGA Republican opponent, Herschel Walker, will disgrace the Senate with lies and an ugly fealty to Donald Trump.
At a time when our economy, our fundamental rights, and our democracy are under savage assault from Donald Trump's MAGA extremists, we need bold, progressive, independent leaders like Raphael Warnock.
With the fate of the Senate and the direction of the country on the line, I need you to donate now and send Raphael Warnock back to Washington.
Onward!
Jeff
Posted on November 10, 2022
.