How Tina Kotek built the Oregon we love
Ballots are being mailed today, and I already know who's got my vote for governor:
Tina Kotek. Let me tell you why.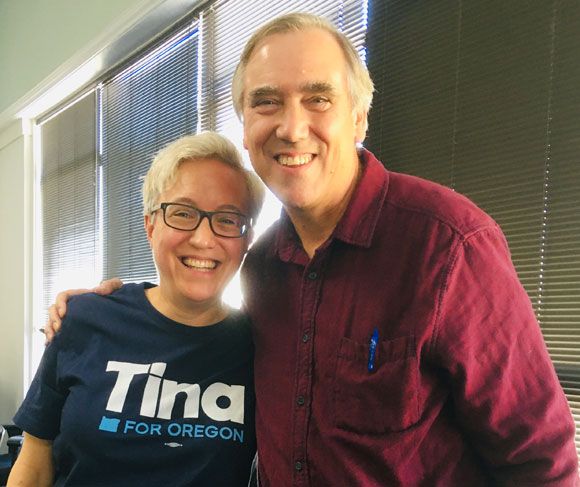 She's smart. She's fearless. And she has a tremendous track record delivering for Oregon's working families.
Before she got into politics, Tina Kotek worked for the Oregon Food Bank and Children First for Oregon. She knew very early in her career that she wanted to be an advocate helping those less fortunate.
Tina's first session in the Oregon House was my last, before going to the US Senate. Even when she was a rookie, we could all see that Tina was going to do great things for our state. She earned the trust of her peers, quickly climbed the ranks of leadership, and made big things happen.
While Tina was speaker, she took the lead making the progressive policy changes that shaped the Oregon we all love.
She passed protections for abortion rights (no matter what the Supreme Court says), invested $50 million in clean energy, and steered $1.5 billion towards efforts to combat homelessness. Raising the minimum wage, equal pay for women, paid family leave, and so much more. None of these things would have happened in Oregon without Tina Kotek's leadership.
Believe me when I tell you that Tina Kotek is the real deal.
When it comes to who's earned my vote, it's a no-brainer: I'm with Tina Kotek all the way.
Donate $9 today, and let's get Tina Kotek elected governor so she can keep working to make Oregon better.
Onward!
Jeff
Posted on October 19, 2022
.