This is how we win on abortion rights:
I've fought my entire career for the right to a safe and legal abortion.
Earlier this year, after the Supreme Court's unprecedented extreme turn, I retook this vow to myself and to every person across America who has been impacted: I'll do everything in my power to move beyond this disaster by codifying Roe v. Wade into law.
The first and biggest hurdle to that happening is a divided U.S. Senate.
We must protect the dedicated champions for abortion access who are facing difficult 2022 Senate races. So, today, I am asking for your support as we come together to reelect several great Democrats: Nevada's Catherine Cortez Masto, New Hampshire's Maggie Hassan, and Washington's Patty Murray.
Donate Now
Catherine, Maggie, and Patty were all staunch supporters of the Women's Health Protection Act (to codify
Roe
into federal law), and yet the bill failed in our closely-divided Senate.
We will keep trying until we succeed – because we're on the right side of history here, and the American people won't stand idly by as they and their family, friends, and neighbors are being stripped of their rights.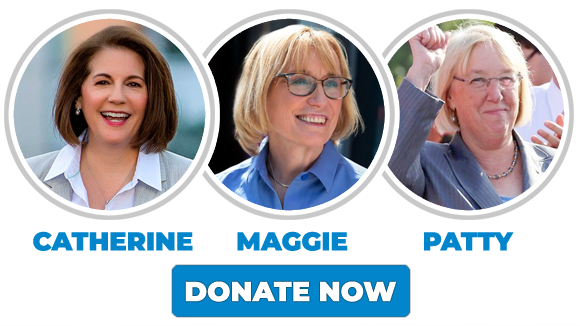 Heading up to November's election, we've got to expand our majorities in the House and Senate, and ensure leaders like Catherine, Maggie, and Patty aren't defeated by Republican SuperPAC dark money.
If we can accomplish that, in 2023, we can reform the filibuster and codify Roe v. Wade into law – restoring the rights that were so unconscionably stripped by this extremist Supreme Court.
Please, stand with me right now: throw your immediate support behind these progressive champions for abortion access and keep the Senate blue in '22!
Onward!
Jeff
Posted on October 3, 2022
.