Fuel our fight against the MAGA Republican agenda
You know the story: The MAGA Republicans' plot to take over Congress runs through the three open congressional seats in Oregon.
In the new Sixth District, our Democratic champion, Andrea Salinas, is in a tough race against a millionaire corporate executive that can self-fund his entire campaign.
I have good news: a new poll was just released showing Andrea winning — but by a very slim margin: 48 to 45%. We can't let up now!
We have the momentum going into the final stretch of the race. Donate $3 to support Andrea Salinas for Congress and Oregon Democrats down the ballot as we approach Election Day.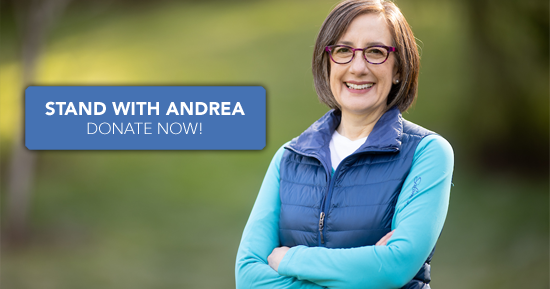 Andrea Salinas is a working-class warrior who would make history as Oregon's first Latina member of Congress. As a state representative, Andrea championed farmworkers, fought to expand paid family leave, and reduced the high cost of prescription drugs. Andrea was a leading champion of Oregon's groundbreaking law protecting the right to abortion — exactly what we need in Congress now.
Donate $3 now to fuel our fight against the MAGA Republican agenda and elect Democrats up and down the ballot.
Onward!
Jeff
Posted on September 11, 2022
.