Oregon's progressive bunch
Here's a story – about a critical election. And a grassroots movement that was working very hard.
I know it's much more than a hunch: if Oregon Democrats put everything together in this election, we'll win big with our progressive bunch.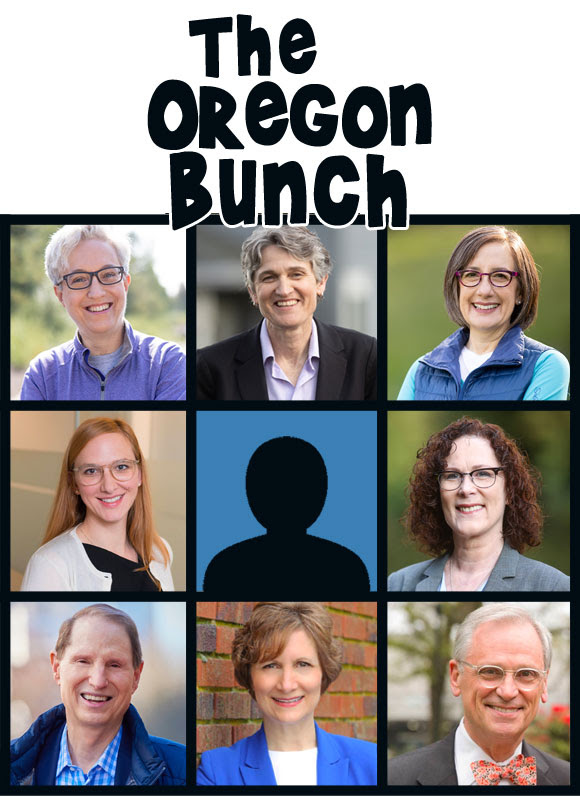 That middle square? It's you, it's me, it's us – the hardest-working volunteers, voters, and community members in Oregon. The Oregon Democrats who are going to be the difference to elect progressives up and down the ballot this year.
We have to elect Tina as our next Governor; Christina as our next Labor Commissioner; send Andrea, Val, and Jamie to Congress; and re-elect Ron, Earl, and Suzanne. It's a tough election year for Democrats, but Oregon Democrats will do our part!
Donate today. Support the Oregon Blue Victory Fund – our coordinated campaign across Oregon to win big in November.
Jeff Merkley