Two women to fight back the MAGA crowd
Wow.
While we wait for election results from Clackamas County, I want to tell you about the two proven progressive women who've already won big congressional primaries – and will lead the battle for a U.S. House majority in 2022.
In the new Sixth District, Rep. Andrea Salinas overcame a massive onslaught by a billionaire-funded SuperPAC on the strength of her grassroots support.
In the Fourth District, Labor Commissioner Val Hoyle is our nominee to succeed Congressman Peter DeFazio, and she will be a powerhouse champion for working families.
These general election races will not be easy. These districts are highly competitive – and Republican operatives in DC have put Oregon at the top of their target list. Discussing 2022, their would-be Speaker, the MAGA apologist Kevin McCarthy has said, "you're going to see things in Oregon."
I know these fantastic Oregon candidates well. They will be terrific allies in Congress to advance the causes we care so much about. So we have to fight hard all the way to Election Day to make sure they win!
So, my question for you: Can you donate $3 or more right now to help Val and Andrea fight back against the MAGA Republicans that would take us backward on the climate crisis, universal health care, abortion rights, and more?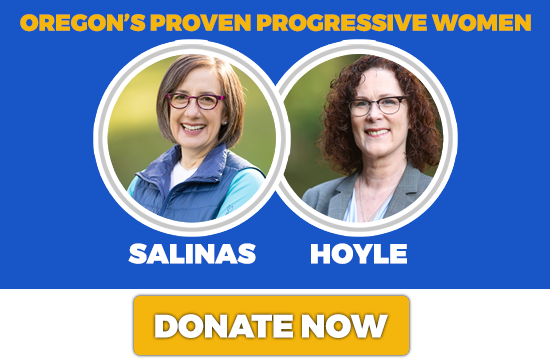 The fight is happening, right here in Oregon, and I'm counting on you to be a big part of it.
Onward!
Jeff