New merch alert for Earth Day
Billionaires may build their ego-fueled rocket ships but most of us don't have a "Planet B" option. We've got exactly one planet and we have to do everything we can to safeguard our kids' future.
We don't have to be single-issue voters, but when it comes to the climate crisis, we need to make a whole lot more people Single Planet Voters!
And I've got a way you can show that there's a big grassroots movement who will make strong climate action a political litmus test – we've got Single Planet Voter merch! Check it out: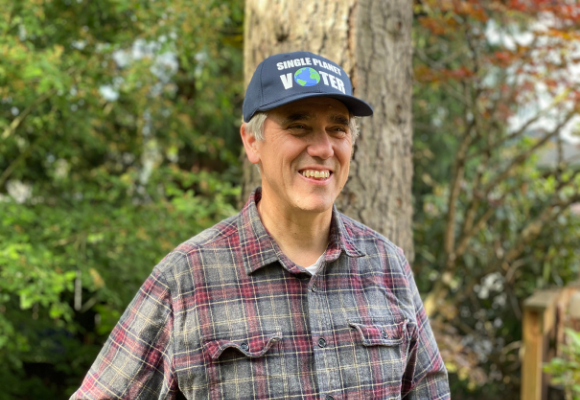 VISIT THE STORE!
The fight for our future has never been so perilous. Big Oil and other special interests are pulling out all the stops to stall climate legislation in Congress. Meanwhile, here in Oregon and across the world, people are dealing with worsening – often devastating – effects of climate change. Hotter summers have led to catastrophic wildfires and storms. People are losing the fishing and farms and forests they depend on for their livelihoods and recreation. And we're seeing entire species die off at rates so alarming that some scientists are worried we're experiencing the sixth mass extinction in Earth's history.
We still have time to turn the worst effects of climate change around. But it's going to take a huge grassroots effort.
Join the fight for our planet. Visit our store, pick up some Single Planet Voter merch, and fuel the fight!
Onward,
Jeff
Posted on April 22, 2022
.