KBJ confirmed! Here's what's next:
I have great news to share with you.
Judge Ketanji Brown Jackson has been confirmed to the United States Supreme Court by a bipartisan 53-47 vote. She will be an extraordinary Justice for years to come.
As Senator Raphael Warnock said today, this historic confirmation is only possible because of our victories in Georgia and across the country in 2020.
Elections matter. What you did mattered. Your donations, your engagement, your activism — it all made a critical difference in making this moment happen.
But we cannot be complacent. Donate now to the Blue Wave Project to help elect Democrats in 2022.
We know what will happen if Mitch McConnell and the Republicans take control of the Senate this November.
They will block President Biden's future nominees for the Supreme Court, should vacancies arise — and likely, many more nominations to the federal courts.
We can't let this happen.
I founded the Blue Wave Project to support Democrats running in the toughest races. Every single dollar you donate will make a critical impact to help elect Democrats in North Carolina, Ohio, Pennsylvania, Wisconsin, Florida, and elsewhere.
Donate $14 to the Blue Wave Project and let's keep up this fight for our democracy.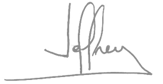 DONATE NOW