What happened in Virginia last night
Well, the election results are in from Virginia. Despite all the hard work from Virginia Democrats, Terry McAuliffe lost his comeback campaign for Governor.
Here's what we need to take away from this outcome: We've got our work cut out for us in 2022. This isn't a time to form a circular firing squad or lick our wounds—it's a time to get to work. We're going to need to pull out all the stops to elect Democrats. No question, the historical trends are against us in the first midterm elections of a new president.
The Virginia race shows the power of disinformation and race-baiting. The Republican candidate built his whole campaign around opposing the teaching of a curriculum that doesn't even exist in Virginia schools, but the message was clear.
This Republican strategy is impactful and it's evil. Since Donald Trump opened his campaign in 2015 with racist tropes about immigrants, stirring racial division and limiting access to the ballot box have become even bigger pillars of Republican political strategy.
If we want an America that comes together to create opportunity, justice, and hope for everyone from every background, we've got to fight hard for it. Will you fight with me?
Democrats are delivering—for everyone. Joe Biden has been president for just over nine months. The work we are all doing—to deliver vaccines, to restore jobs, to lower the cost of living—will all come to fruition over the next year.
Democrats are ready to work hard. We've proven again and again that grassroots Democrats are willing to make phone calls, knock on doors, chip in again and again, and get out the vote.
So, I'm counting on you. We're all counting on you.
Donate now to our Blue Wave Project and we'll use your donations to defend our majorities and win seats from coast to coast.
Democracy is not a spectator sport. Elections are hard work. But we all know what's at stake, so let's get it done.
Onward!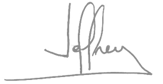 Posted on November 3, 2021
.