Texas: How we fight back
There are things happening in Texas right now that will affect every American.
Last night, at midnight, the Texas abortion law went into effect when the Supreme Court failed to block it. This new law likely means that abortions are banned after just six weeks of pregnancy — long before many women would even know they're pregnant. And with the Supreme Court failing to act, it may be a signal that Roe v. Wade is at stake for the entire nation.
Also yesterday, the Texas legislature passed one of the most draconian laws in the country restricting access to voting. It includes bans on drive-through voting, 24-hour voting locations, and sending voters absentee ballot applications. It even prohibits elections officials from promoting absentee voting and vote-by-mail.
Texas has long been the place where right-wing policies take shape and where conservative politicians look for their models.
Here's my bottom line: This fight isn't over. It just means it's all the more important that we have a U.S. Senate that will protect women's access to health care and our freedom to vote, not to mention confirm judges and justices who will defend our rights.
That's why I'm asking you to fight back by donating right now to my Blue Wave Project. Your contribution will help build the grassroots strength we need to win key Senate races next year.
We cannot let Texas-style policies gain a foothold in Congress. We must build our Democratic majorities in Congress to ensure that we can defend democracy and defend every person's reproductive freedom. Donate now!
Onward.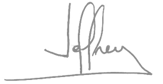 Posted on September 1, 2021
.