The room where it happens
Our fight to protect our democracy from voter suppression, election subversion, dark money, and partisan gerrymandering is making progress.
Recently, Senator Warnock and I joined Senator Schumer and a small group of other senators in his office to work out pro-voting measures that we can all support.
As Senator Warnock told the Washington Post, "We understand the urgency, and we're committed to getting some progress." And as Senator Manchin said, "Everybody's working in good faith on this."
This is only happening because we elected Raphael Warnock to the U.S. Senate last year. Reverend Warnock is such a powerful voice for justice and democracy.
As a Senator from Georgia, he's had a front row seat to the attacks on democracy and voter suppression over the last several years in the Peach State. He knows what's at stake, and he is able to communicate it so powerfully to our fellow Senators and the American people.
He may have just been elected in 2020, but that was a special election—and he faces another tough fight ahead in 2022. Will you join me in supporting Senator Warnock and defend his seat from Donald Trump and all those who seek to undermine and subvert our right to vote?
Let's get this done.
Onward!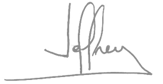 Posted on August 20, 2021
.