BREAKING: Trump ally in Nevada runs for the Senate
There's important breaking news out of Nevada. Trump's state co-chair, Adam Laxalt, just announced that he's running against progressive champion Senator Catherine Cortez Masto.
Chip in now and let's help Catherine fight back.
Here's what you need to know: Laxalt is a Trumper. In 2020, he was the Trump campaign co-chair in Nevada — and sued to stop vote-by-mail in the Silver State. He also tried to stop the counting of votes in Nevada.
Catherine Cortez Masto's progressive voice on climate policy, health care, immigration, and so much more is so critical. She's the first Latina ever elected to the U.S. Senate and a great friend and ally.
Donate now and let's make sure we send Catherine back to the U.S. Senate.
We can't let Donald Trump and Mitch McConnell send us backward. This is critical for Democrats across the nation — we have to protect and expand our majority, and defending Catherine in Nevada is at the top of our to-do list.
Let's get it done. Chip in now!
DONATE NOW
Onward!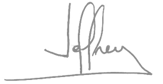 Posted on August 17, 2021
.