Tough news from the campaign trail
We must not fool ourselves into thinking Republicans can't win in Oregon. Because, down in the 4th Congressional District, our friend Peter DeFazio is facing the stiffest challenge of his career.
Republicans got their ideal challenger in a young, good-looking, Trump-supporting candidate named Alek Skarlatos. In 2020, Skarlatos gave Peter his toughest race in decades — with 75 percent of his funding coming from outside of Oregon. And this cycle, with the help of dark money and outside funding, he is going to do everything he can to defeat Peter.
So let's have Peter's back and step up for a coordinated, progressive campaign to defend Peter and elect Democrats across Oregon.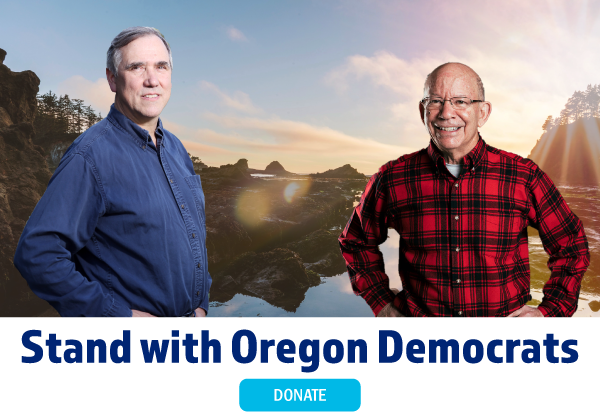 Trump allies like Skarlatos are going to be all over us this year, in Oregon and across America — all trying to drag us backwards into Trump-era policies.
Skarlatos downplayed the COVID pandemic from the start. He downplayed the January 6 insurrection and questioned the loyalties of National Guardsmen protecting the Capitol. He says climate change is "up for debate", that he hates all gun laws, and he's pledged to make it harder for women to access safe, legal health care choices.
We can't let those radical, right-wing views become the way of the land — anywhere in America, and especially in Oregon.
Our progressive team is counting on our hard work to defend our values.
Please rush a donation to the Oregon Blue Victory Fund, so we can defend a great progressive like Peter DeFazio — and so many more.
Jeff