Good news, America: Help is on the way
Yesterday, Democrats in the Senate came together and with all 50 votes required — not a vote to spare — we passed an historic disaster relief plan that gets America back on track.
It will put much-needed cash in the pockets of those hurt most by the economic disaster. It will speed up our vaccine distribution program so that we can get shots in the arms of every American. And it will provide the funds that our child care providers, K-12 schools, and colleges need to reopen safely.
There are two important facts you need to know:
Not a single Republican voted for this disaster relief program. When Donald Trump was president, Democrats joined Republicans in a bipartisan way to get Americans the relief they needed — even though it might have helped Donald Trump's election chances. With Joe Biden in the White House, Republicans put politics ahead of the American people.

This spending package is laser-focused on getting America back on track. Are there spending items that I wouldn't have prioritized? Sure. That's part of the give-and-take of building a majority vote. But take a look at where the money goes: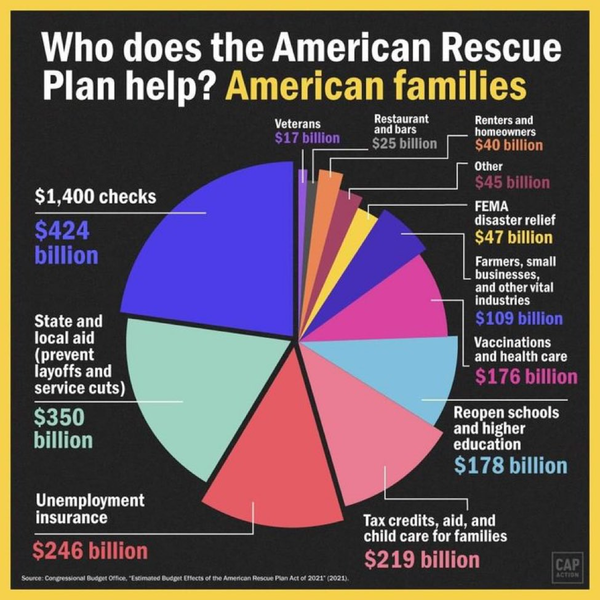 The bottom line:
Elections matter. All the work we did over the last several years to take back the House, win the White House, and then, finally, win 50 votes in the Senate — all that work mattered.
Never doubt that what we do here together makes a difference. You did this.
Onward!
Jeff