Health Care
Jeff believes access to quality, affordable health care is not a privilege, but a basic human right.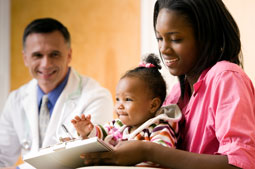 He sponsored legislation to protect Social Security and Medicare, and Oregonians can count on Jeff to keep the promises we've made to Oregon's seniors.
To make our health care system work for American families and small businesses, Jeff supported the Affordable Care Act, which helped hundreds of thousands of Oregonians access health care for the first time and brought an end to many of the predatory insurance practices that victimized Oregonian families.
Jeff's wife Mary is a longtime nurse and volunteer at health care clinics, and both of them are strong advocates for women's health care rights. Jeff is 100 percent pro-choice. He fought back when Republicans tried to cut access to contraceptives, and he'll always be a champion for women's health care rights.