Jobs & the Economy
As our Senator, Jeff took on the big banks, Wall Street, and even China in order to make college more affordable, strengthen the middle class and protect jobs here at home. Jeff is a proven champion for Oregon's small businesses and manufacturers, and he will always fight for the middle class.
Jeff's top priority is creating good-paying jobs.
Jeff believes that by investing in infrastructure, we will create good jobs now and build the foundation for our future economy. He sponsored and passed an innovative program that would allow local municipalities to finance much-needed water and sewer projects.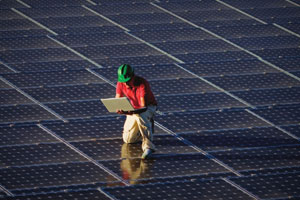 In the Senate, Jeff has sponsored and passed the Rural Energy Savings program, which would support programs that provide low-cost loans for renovations to homes and businesses to make them more energy-efficient. These construction jobs cannot be outsourced and most of the materials are made in the U.S. Jeff also supports programs to create jobs by promoting manufacturing and small businesses.
Jeff believes that clean energy can create the jobs of the future here in America, while also reducing dangerous carbon pollution. He led efforts to expand biomass as a renewable energy source, and wrote the Job Creation through Energy Efficient Manufacturing Act, which would immediately create jobs in construction and renovation while helping manufacturers lower their costs and create more jobs in the long run.
As the son of a millwright who grew up in Myrtle Creek and Roseburg, Jeff understands the economic struggles that have resulted from the decline of Oregon's timber harvests. As our Senator, he's working to ensure that Oregon's federal forestlands are supporting a steady timber harvest while also protecting our most treasured places and endangered species.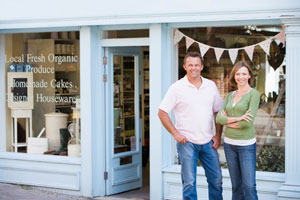 Jeff was instrumental in Wall Street reform, cracking down on predatory mortgage lending and banning risky trading by big banks. Jeff also championed the creation of a Consumer Financial Protection Bureau to help level the playing field and put billions of dollars back in the pockets of consumers.
Jeff is fighting to level the playing field for American workers by taking on China and ending tax deals that hurt Oregon jobs. He wrote a bill to take on China's unfair trade practices, voted to crack down on China for illegally manipulating its currency and has fought to pass the Bring Jobs Home Act, legislation that would end tax breaks for corporations that ship jobs overseas and provide a new tax credit to help companies bring jobs back to America.
We all know that our tax code is unfair and far too complicated. Jeff is fighting for real tax fairness that would force millionaires and billionaires to pay their fair share.