Tackling Climate Change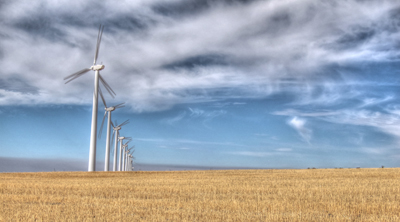 Carbon pollution is a direct assault on our farming, fishing, and forestry economies, and we must act now to fight climate change. Jeff understands Congress needs to wake up. Climate change is real, and is deeply disastrous for both our local economy and our world.
Jeff supports efforts to expand the use of solar and wind power, as well as the jobs that come with a growing clean energy sector. He knows there is no reason why Oregon can't be a leader in clean 21st century jobs. He also strongly supports President Obama's initiatives to cut pollution from coal-fired power plants. He has applauded efforts to boost fuel efficiency standards and has sponsored legislation to ramp up the deployment of electric vehicles. He is a major advocate for new programs that would offer low-cost loans for energy saving retrofits that would save money for consumers, and reduce energy use.
Photo of an Oregon wind farm by Colin.