We are in a battle for the soul of our nation. The privileged and powerful have rigged our politics and our economy for their own benefit. But change is coming!
We need a massive blue wave to overcome their money, their lobbyists, their voter suppression, and their gerrymandered districts.
That's why I'm launching the Blue Wave Project, a grassroots effort to flip red seats blue at every level.
Chip in now. Be one of the founding members of the Blue Wave Project and help us win in 2018.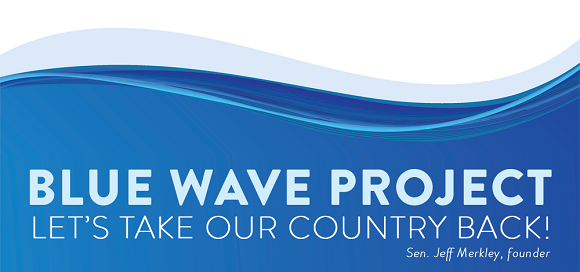 Across America, we're seeing improbable Democratic wins in legislative elections — since Election Day 2016, we have flipped 41 state legislative and congressional seats from red to blue.
There are plenty more special elections coming up, and the Blue Wave Project will help support the most critical races so we can keep building the wave. Will you join me?
The Blue Wave Project is the tip of the spear. Together, we can and will renew America.
Chip in today to help us launch the Blue Wave Project.
Onward,
Jeff
Posted on March 27, 2018
.